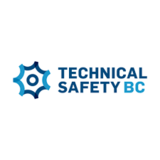 The Opportunity
Technical Safety BC has a vision for the future: Safe technical systems. Everywhere. To achieve this vision Technical Safety BC is pursuing a client-focused ('outside in') approach to better engage clients with product and service offerings. We believe that increasing the number of people and organizations who participate in the safety system helps us improve how we connect, gather and share more relevant and insightful safety knowledge, which helps us all make better decisions and take action that leads to more safety.
The Product Leader role is responsible for leading cross-functional teams to create, enhance and oversee client centric solutions for products and services at Technical Safety BC. Reporting to the Director, Product & Market Insight, Product Leaders must possess business savvy, big picture vision and the drive and tenacity to make that vision a reality. Product Leaders must revel in seeking to understand clients' needs and challenges, the company's safety imperatives and be committed to finding meaningful solutions that deliver on both. Product Leaders must be clear communicators, credible product ambassadors inside Technical Safety BC and beyond, and empathetic solution finders.
Status: Regular, Full-Time, Excluded
Number of Positions: 1
Location: Vancouver, BC or Various locations across BC
Reports to: Director, Product & Market Leadership
As a Product Leader, you will:
Product Leaders are assigned discrete product and service lines and client segments.
Product Leaders cultivate relationships with clients, stakeholders, industry groups and Technical Safety BC employees to drive safety performance in sustainable ways.
Product Leaders adapt existing products and services for different client types and their safety needs, identify new opportunities, validate market demand & interest and launch products that foster safety in ways that are meaningful to clients.
Within their assigned product/service lines and client segments, Product Leaders:
Manage the entire product line life cycle, and effectively drive solutions across Technical Safety BC through client profiles, safety needs, revenue opportunities and effective investment of Technical Safety BC resources.
Utilize client, industry, market and internal research and analysis to identify client needs– safety needs, business needs, engagement preferences, and market opportunities – transform these into product ideas and advocate for product design that meets these needs and preferences to sustainably foster safety.
Continuously evaluate the efficacy of new and existing products, delivery models and channels, for different client types and their safety needs, identify new opportunities, validate market demand, and launch programs that are widely adopted and sustains participation in the safety system.
Develop product pricing strategies that influence client behaviour in ways that "nudge" clients to a higher level of safety while ensuring Technical Safety BC's financial sustainability.
Steward a clear, compelling product vision and collaborate with Technical Safety BC departments to promote product lines externally.
Contribute to the development of a Technical Safety BC-wide product strategy, product development tools and processes, and build capacity and fluency with product development approaches across Technical Safety BC.
Represent and promote Technical Safety BC publicly, cultivate relationships with stakeholders, peers and clients to monitor product line performance and respond to emerging trends and future requirements.
Develop, monitor and report on clear performance metrics appropriate to the product line, including at a minimum: cost, revenue, contribution margin, client satisfaction, churn and market penetration.
Contribute to Technical Safety BC Corporate Projects.
Collect and manage client data to build an understanding of the client organization and the people responsible for technical systems safety.
Procure and manage vendors, prepare client proposals and contracts, negotiate and close deals as required.
Some travel required (up to 25%) to meet clients and employees around the province.
Knowledge, Skills & Experience you have:
6-8 years' experience, including 3 to 5 years' experience in product leadership, product development and/or product management
Degree in business, marketing, communications or related field (Masters preferred), or equivalent work experience with progressive responsibility
Versatile business professional with product development/management expertise:
Product development from ideation to operationalization/continuous improvement,
Formal project management
Validating market demand/interest
Pricing strategy, budget development & financial responsibility at product/service/project level
Research and analytical skills
Human centered design/design thinking and Agile methodology
Understand how strategy drives tactics, and how tactics realize strategy
Effective in the face of uncertainty/ambiguity, lateral-thinker, willing to take calculated risks
Tenacious, determined and has grit to persevere
Excellent written and oral communicator –you have proven ability to empathize, engage, present to and persuade people from all walks of life
Great sense of humour - able to positively channel frustration with the product development lifecycle
About Technical Safety BC
Technical Safety BC is an independent, self-funded organization that oversees the safe installation and operation of technical systems and equipment across the province. In addition to issuing permits, licenses and certificates, we work with industry to reduce safety risks through assessment, education and outreach, enforcement, and research. Through simplification of our initiatives, we promote understanding and engagement, making safety accessible to everyone. As society changes, we create and adopt new ideas, skills, and tools that will enable us to meet the safety challenges of a highly-connected world.
We're always looking for exceptional people to bring new ideas, fresh thinking and the motivation to help shape the safety system in B.C. We are strongly committed to fostering diversity within our community. Technical Safety BC welcomes those who would contribute to further diversifying our organization, as we are an equal opportunity employer.
Our values guide our work.
We See Genius in Diversity
We Foster Confidence
We Make the Complex Simple
We Adapt
If you are interested in this position, please apply direct to Technical Safety BC Careers Page by the deadline of 5:00PM PT November 25, 2021. This opportunity will remain posted until filled; however, priority consideration will be given to those who apply by the deadline. To see a full list of our current opportunities or to learn more about Technical Safety BC, please visit our website at technicalsafetybc.ca.