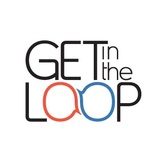 GetintheLoop is the world's most advanced mobile offers platform.
We connect consumers with amazing local businesses using the latest technology. We provide any business with an easy and effective way to attract and retain engaged local consumers. Our mobile app makes it easy for consumers to discover ways to shop local and get rewarded. Our franchise model enables entrepreneurs to create and own a profitable digital shop-local community. Since 2017, we have grown to nearly 100 franchises and are being used by thousands of national and local businesses. Our app has been downloaded by hundreds of thousands of consumers across Canada.
We are now looking for a highly organized and diligent person to join our team as a Financial Administrator.
You should have strong financial and administrative skills and, ideally, experience working in early-stage or start-up companies. You will enjoy helping people as part of a small financial team responsible for supporting our internal team and a network of franchise holders across North America.
This is an amazing opportunity to join one of Canadas most exciting growth companies.
You will be responsible for:
Financial close - assist with the annual and monthly close process, bank and credit card reconciliations, and report generation
Financial Customer Service - support our internal team and Franchise Owners. Responding to requests for billing adjustments, partner refunds, and follow up outstanding accounts
Tax - assist with the preparation and reporting of provincial, state and national tax filings
Reporting - generation of reports for internal and external stakeholders as required
Payroll - assist with payroll input and track employee vacation/away requests
Expenses - control and monitoring of expenses across all departments
General - transactional bookkeeping and the processing and payment of employee expenses
10 Essentials
We will be excited if you have proven experience of:
1-2 years of accounting or business administration Education or equivalent experience
Experience with cloud-based accounting software (Xero would be nice !)
Strong communications skills, verbally and written
Working with multiple stakeholders and communicating internally and externally
Organization and attention to detail
Ability to work and interact with team members remotely
Being able to work independently and consistently meet agreed deadlines
Working in entrepreneurial and rapidly changing environments
Have a can-do attitude with a willingness to roll up the sleeves and help others
Have a desire to learn and improve professionally continually
We Offer
Opportunity to be part of a rapidly growing international company
Flexibility around location
An informal, fast-paced start-up culture
Competitive salary plus
Group benefits
Employee share options, so you share directly in the success you help create
Opportunity to have a major impact on how thousands of small businesses market themselves to consumers across the country.