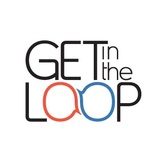 GetintheLoop is the world's most advanced mobile offers platform.
We connect consumers with amazing local businesses, using the latest technology. We provide any business with an easy and effective way to attract and retain engaged local consumers. Our mobile app makes it easy for consumers to discover ways to shop local and get rewarded. Our franchise model enables entrepreneurs to create and own a profitable digital shop-local community. Since 2017, we have grown to nearly 100 franchises, are being used by thousands of national and local businesses and our app has been downloaded by hundreds of thousands of consumers across Canada.
We are now looking for an experienced and creative Content Marketer to join our team.
As our ideal candidate, you will have very strong design and creative skills, together with a proven background in planning and creating marketing materials both digitally and offline. You will be working as part of our marketing team creating materials for our wide range of audiences.
This is a great opportunity to join one of Canadas most exciting growth companies and create content that will directly help us achieve our company objectives.
You will be responsible for:
Creating Exceptional Content - designed specifically for our multiple audiences that include consumer, business partners and franchise owners
Leading Our Content Marketing - planning and executing to deliver our business objectives that include driving traffic, increasing engagement and educating our partners and franchisees
Management of Digital Content - across multiple audiences and markets. Supporting social channels. Understanding, best practices of the main social media channels, which content and approaches work on each and why
Working with Other Teams - collaborating with design, sales and marketing teams to produce high-quality content that is delivered on time and on budget.
Working on a Wide Range of Materials - including sales one-pagers, Blog content, social media posts, case study development, and multiple other digital content pieces.
Developing and Managing Our Editorial Calendar - aligned with GetintheLoop's business objectives and working across multiple channels and audiences
Measurement Of Success - optimization of content to ensure we deliver against our objectives.
10 Essentials
We will be excited if you have proven experience of:
Content Marketing using the latest digital technologies
Predicating and adjusting to multiple commercial and consumer audience preferences
Working with multiple stakeholders and communicating internally and externally
Creating successful content for all the leading social media platforms
Project management skills and attention to detail
Exceptional editorial and writing skills in English
BSc degree in Marketing, Journalism or relevant field
Being results-driven and able to understand and interpret traffic metrics
Being able to work independently and consistently meet agreed deadlines
Working in entrepreneurial and rapidly changing environments
We Offer
Opportunity to be part of a rapidly growing international company
Flexibility around location
An informal, fast-paced start-up culture
Competitive salary
Group benefits
Employee share options, so you share directly in the success you help create
Opportunity to have a major impact on how thousands of small businesses market themselves to consumers across the country.