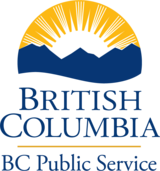 Ministry of Citizens' Services, Victoria
There is a similar temporary position for a Content Designer posted under REQ 80766.
Content Design Lead
$66,557.72 - $75,884.38 annually plus 6.6% Temporary Market Adjustment
The Ministry of Citizens' Services performs a dynamic, corporate leadership role in government to support the development of an innovative, modern and robust technology environment; to improve accessible and responsive services and information to citizens; and to provide enabling infrastructure for ministries and the broader public sector to transform how government works on a day-to-day basis.
In this role, you will be working with a dynamic team to help ensure that B.C.'s digital service and information content is user-focused and aligned with corporate strategies and standards. Your approach to content design will include user experience methodologies, web content development, information architecture, search engine optimization, plain language, and accessibility best practices. Your people and project management skills will help deliver measurable results on projects, while building content design and web writing capacity across government. You will provide content design support on a variety and rotating file of high-priority initiatives across government. The work can be unpredictable and will require a high degree of flexibility on timelines/workflow, and attention to detail as priorities and deadlines can change quickly.
Qualifications for this role include:
Degree or diploma in User Experience Design, English, Library Science, Computer Science, or related field; OR
An equivalent combination of education, training and experience may be considered.
Minimum of 3 years of recent experience in each of the following:
o Experience practicing user experience design, planning and managing web properties including experience in information architecture, content development and interaction design.
o Experience writing and editing content for the web, including working with technical and scientific content.
o Experience working with a website content management system.
o Experience with communications, relationship building, research, web writing and planning skills.
o Experience adapting to changing current trends in online service delivery with a focus on improving services for citizens and stakeholders.
For more information and to apply online by November 29, 2021, please go to: https://bcpublicservice.hua.hrsmart.com/hr/ats/Posting/view/80764